3D printing Market Analysis
Additive Manufacturing (3DP) has received much attention inthe press over recent years. Hyped as the technology to bring about a 3rdindustrial revolution, Additive Manufacturing (3DP) technology was invented inearly 80s. They remained a niche technology until the expiration of a keypatent in 2009 allowed many start-ups to emerge offering cheap consumer-level3D printers. A media frenzy in 2012 thrust Additive Manufacturing (3DP) intothe limelight and 2016 has seen Hewlett Packard and General Electric enter theAdditive Manufacturing (3DP) space. Even after the media hype some marketsectors are still reporting huge growth rates.
3D Printing encompasses a range of various printingprocesses. The processes ar all primarily additive in nature, as materials aredeposited solely wherever required, and therefore leads to considerably lessmaterials wastage than ancient producing techniques. every of the technologiesis appropriate to be used with a unique vary of materials, that successivelydefines the appropriate applications of the printer.

According to Wohlers Report 2014, the worldwide AdditiveManufacturing (3DP) industry is now expected to grow from $3.07B in revenue in2013 to $12.8B by 2018, and exceed $21B in worldwide revenue by 2020.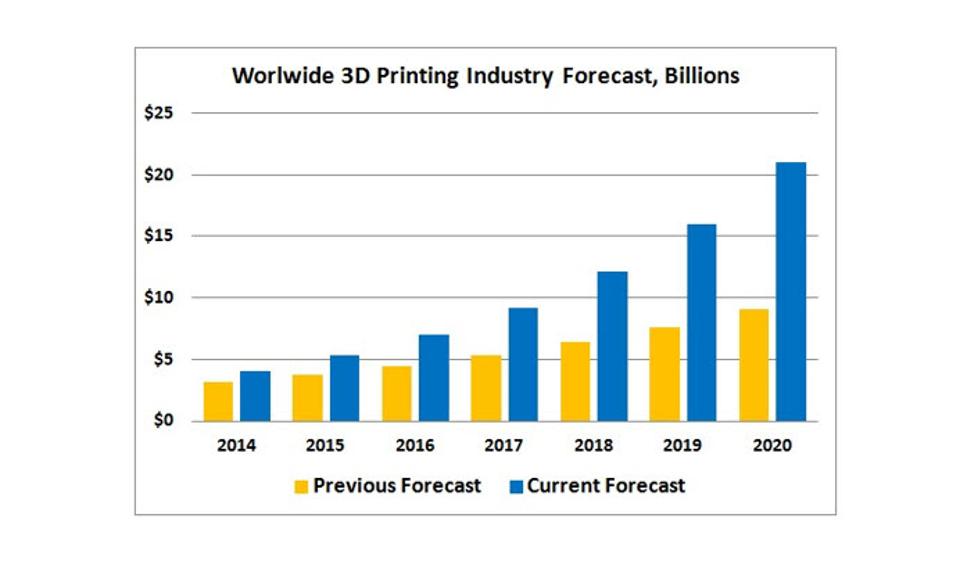 Prototyping(24.5%), product development (16.1%) and innovation (11.1%) are the three mostcommon reasons companies are pursuing 3D printing. Of those surveyed in a recent Gartner study,37% had just one 3D printer within their organizations, with 18% owning 10 ormore. The average number of printers per organization was 5.4.